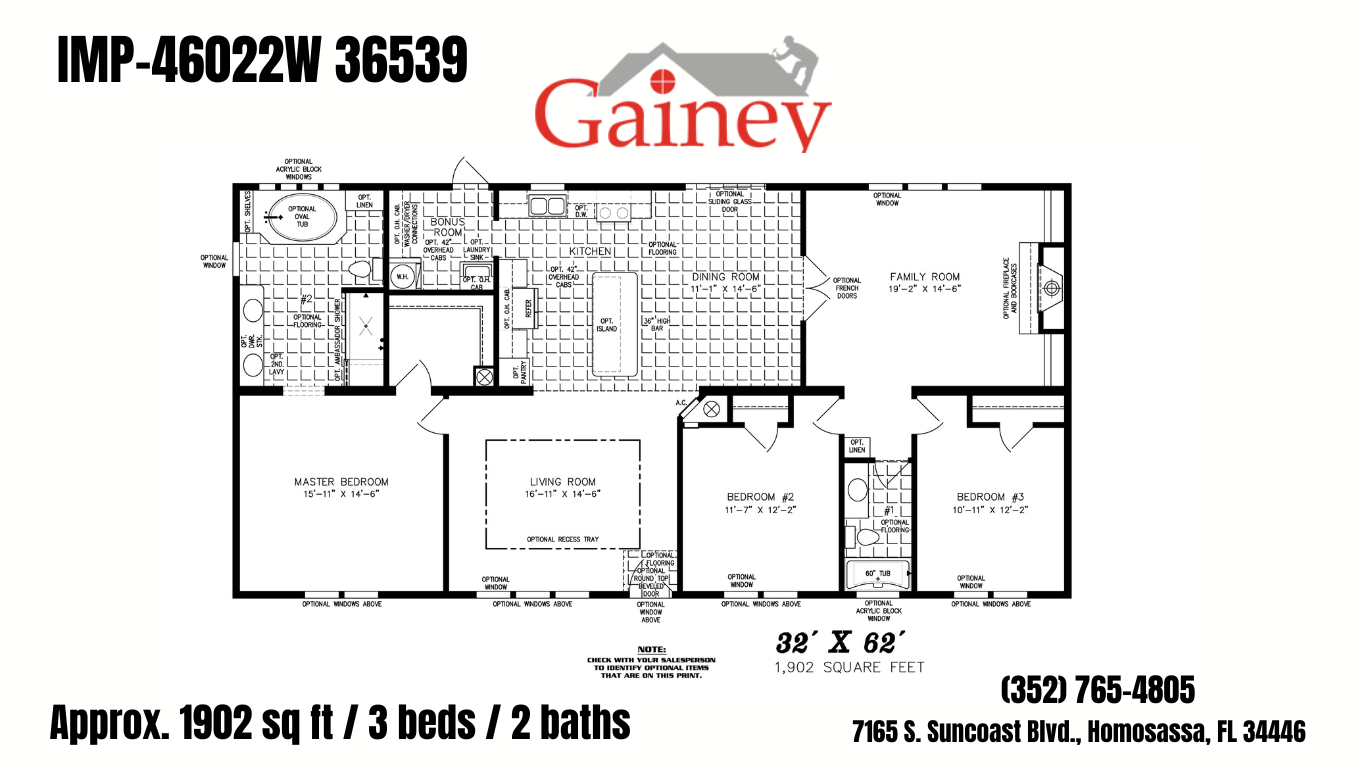 Jacobsen IMP-46022W-36539
1902 Sq. Ft. | 3 Bedroom | 2 Bath
32' X 62'
Jacobsen IMP-46022W-36539- the epitome of luxury living with the Jacobsen IMP-46022W-36539 manufactured home. Boasting an impressive 1902 sq. ft., this spacious residence offers 3 bedrooms and 2 baths, providing ample space for your family to thrive. The tray ceiling adds an elegant touch to the interior, while the stainless steel appliances in the kitchen provide a sleek and modern aesthetic. Indulge in relaxation in the master bath, complete with a tub and separate shower, creating a spa-like oasis within your own home. Discover the perfect blend of comfort, style, and convenience in this 32′ x 62′ masterpiece.