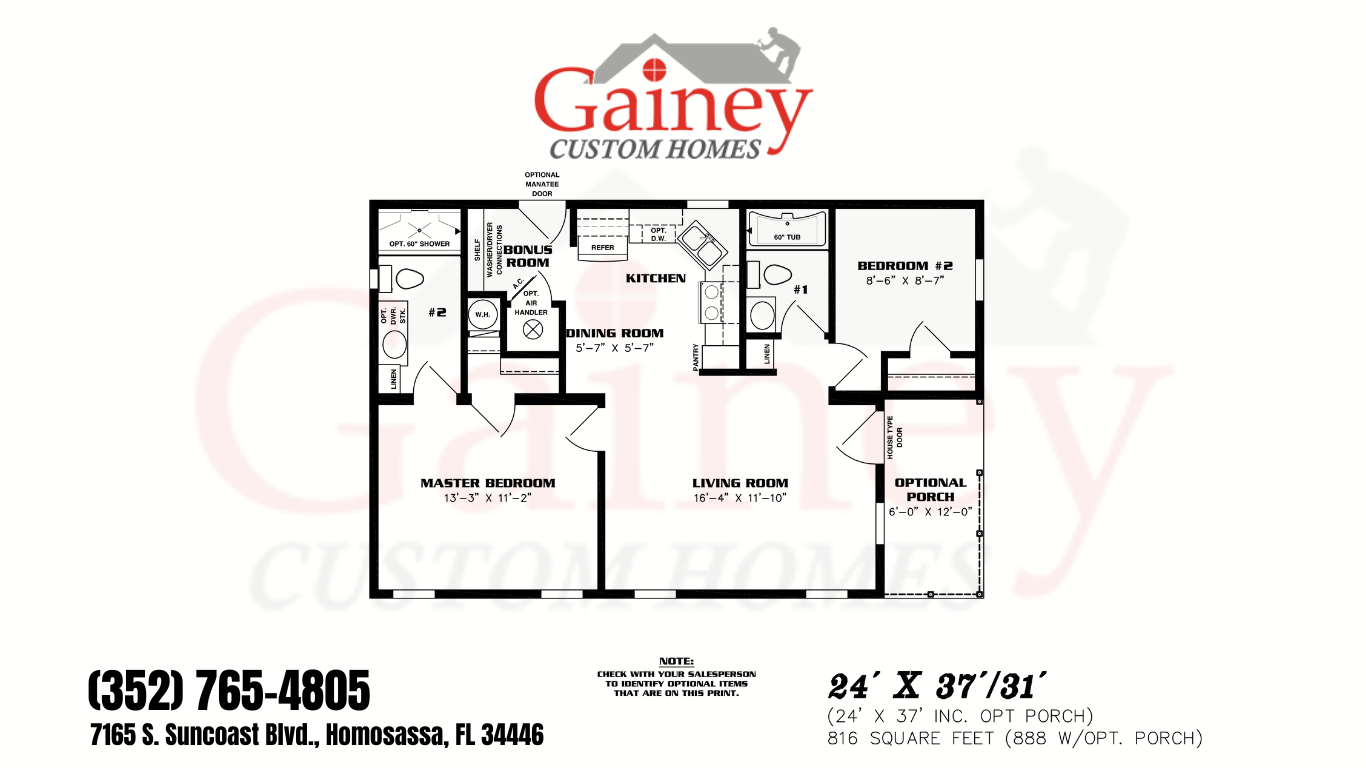 MODEL #14 Jacobsen Mini
816 Sq. Ft. | 2 Bedroom | 2 Bath
24' X 37'/31'
Step into the delightful Model #14 Jacobsen Mini IMP-6371A and discover a compact yet functional living space designed to maximize comfort. With 823 sq. ft., this manufactured home offers everything you need for a cozy lifestyle. The highlight of the interior is the spacious 17′ 9″ x 11′ 5″ living room, providing a welcoming gathering space for family and friends. Seamlessly connected to the living room is the well-appointed kitchen, allowing for effortless entertaining and culinary adventures. With 2 bedrooms, 2 bathrooms, and a laundry room, this home offers convenience and functionality in every corner. The exterior dimensions of 24′ x 37'/31′ further enhance the charm of this model, making it a perfect fit for any lot or space. Experience comfort and practicality in the Model #14 Jacobsen Mini IMP-6371A, your ideal small-sized haven.